Waterless Pedicure
Pamper Yourself: The Waterles Pedicure Is The Ultimate Safe And Sanitary Pedicure
Come, lay back and relax in our private treatment room, as we rejuvenate your tired hands and feet back to a baby's bottom softnes.
And because we don't use any water in the waterles pedicure, it's 100% sanitary, and there is no chance of getting any nail fungus!
We gently shape your nails, condition and exfoliate your cuticles, and follow with a wonderful moisturizing paraffin, and a beautiful finish.
Enjoy our manicure and pedicure services in comfort, knowing that our licensed manicurist is protecting your health and safety by completely sterilizing all tools, and using fresh supplies for each client. We proudly offer the most sanitized, sterilized and enjoyable nail treatments in all of Orange County in our comfortable Irvine nail salon.
For our time-conscious clients, we offer Expres service, which can be performed chair-side in our Salon during your hair service.
Choose from a full range of services for your hands and feet, including French Manicure and Pedicure, to the luxurious Deluxe Hand and Foot Facials.
We now offer the incredible Shellac nail treatment, which has zero dry time, strengthens weak nails, and resists cracks and chipping much longer than regular polishes.
Call today for a Waterless Pedicure appointment, your feet will love you!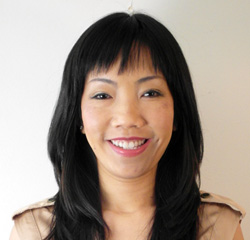 Mindy Winkler
Licensed Manicurist & Esthetician
(714)675-2319